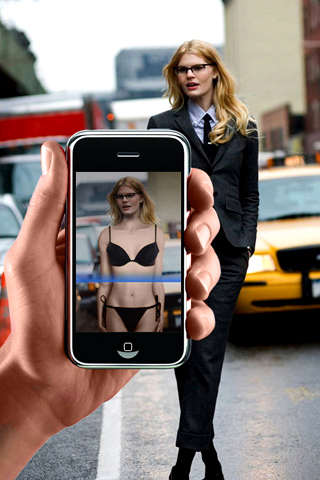 My husband found an interesting app for our iPhones where you can track blogs. There are a number of apps that do this but the two that seem to work best are: Feeddler RSS Reader and Reeder. It is really simple. You get a gmail email account for reading blogs. You then type that email address and password into either of those programs. From then on, you can take your favorite blogs with you.
It might work with other email accounts but we haven't tried that. If someone out there has done something like this for the other Smartphones, list your app here so that everyone can read their favorite blogs when bored at work, in line, etc.
PS: That pic is from the app "Nude It" which is a joke app. If you want to see through clothes, work in one of those screening booths at the airport.